4438 SH-6 Unit 502 College Station, TX 77845

Stephen Boyd Moon was admitted to practice law in the State of Texas in 2003. He obtained his Bachelor of Science in Political Science from Texas A&M University in 1998 and earned his Juris Doctor from Texas Wesleyan School of Law in 2003.
Stephen began his legal career in Laredo, Texas at the Law Office of Pete Saenz, Jr., P.C. In 2006, Stephen moved back to the Brazos Valley to work with Rodgers & Miller, P.C. in Bryan, Texas. Fulfilling his dream to have his own law office, Stephen opened the Law Office of Stephen Boyd Moon, PLLC in 2009. In 2016, he changed the name of the firm to Moon, Scully and Normand, PLLC.
Stephen is Board Certified in Oil, Gas and Mineral Law by the Texas Board of Legal Specialization and can assist clients in leasing, surface issues and title matters. Stephen is experienced in a variety of areas of civil law including Farm and Ranch Law, Easement Issues, Residential and Commercial Real Estate, Business and Corporate Law, and Probate and Estate Law.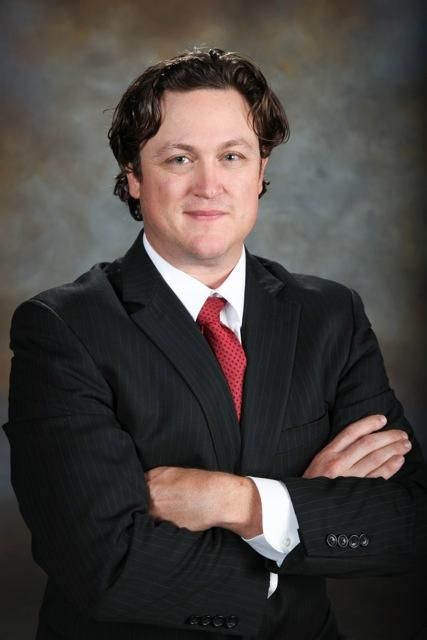 The lawyer and staffs are very kind.

Great location and a great consultation and answered all my questions. I recommend going there and getting the best help for needs

- Kenneth Reddick. 6/29/2019

The Attorney Staff & Immigration Attorney are very nice and professional. They will be very detailed about your case. Their fee and price for the case are very reasonable.

- Joseph Macey. 6/18/2019

We have gotten to know this law firm pretty well, they work very diligently for their clients and will go above and beyond for folks, even making sure things get done on cases during nights and weekends.

Mr. Normand is absolutely an awesome attorney. A combination of knowledge, attentiveness, dedication and compassion. I can honestly say I love my attorney, he is the best!

- Priscilla Moreno. 5/5/2017

Moon, Scully & Normand are a unique blend of brains and compassion who will work for YOU. Travis Normand went above and beyond as a witty, knowledgeable fantastic attorney who is on YOUR side. Highly recommend this modern team of sharp, attentive attorneys. Pleasant experience all around. Thank you!

- sleeping purpletiger. 2/15/2017

These attorneys have consistently impressed me time and time again with their care and dedication to their clients and their work. Their extensive legal knowledge coupled with their experience allows them to give you the best possible service when dealing with complicated matters. It is so comforting to have people tirelessly working for your best interests allowing you to put your full trust in them. I cannot give enough praise to this firm. Highly recommended.

- Corina Rodriguez. 2/9/2017

Great people at Moon, Scully, & Normand. I walked in (not knowing I needed an appointment) and Mr. Moon greeting my at the door and asked what he could do for me. Extremely informative, thorough, and knowledgeable. They helped me get my business set up legally in a timely manner. Highly recommended.

- Kelly Kirkpatrick. 2/7/2017

Stephen Moon has served as our attorney in several capacities and in all matters we have been very pleased. Our relationship has covered taking care of both personal matters and business matters. He has assisted us in the creation of an LLC and has also served as a consulting attorney for our team when we are dealing with delicate issues faced by our clients. In every instance, he has proven knowledgeable, efficient and competent. We will certainly continue to use Stephen and would recommend him to friends and family.

- Melissa McIlhaney. 2/6/2017

EXCELLENCE BAR NONE I contacted Travis for a consultation and hired him for several different business matters. In every instance the results were outstanding. His professionalism, knowledge, level of detail and skill are extraordinary. I am grateful to have found an attorney that I trust implicitly to handle any business matter I may encounter.

Stephen Moon has represented us in several oil & gas and farm & ranch issues. He is knowledgeable and very experienced in these areas, helping us to feel confident in his recommendations and guidance. I highly recommend him and his law firm.

- Terrell Miller. 1/23/2017

Excellent, quick and responsive. If I have an issue, Stephen makes me feel like it's his issue as well. Stephen has been our attorney now for about 6 years and has handled multiple real estate issues and business issues for us. He is the first person I call when I need legal assistance.

- Jim Schwab II. 1/23/2017

Stephen as been our attorney over the last 8 years. He does a great job and I would highly recommend for any small business, legal needs you might have.

- Pat Burchfield. 1/22/2017
Mon - Thur: 9:00am - 5:00pm
Friday: 9:00am - 12:00pm
Weekends: By appointment